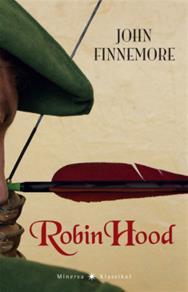 Isbn:
978-95-2492-682-9
Publisher:
Minerva
Category:
Historic facsimile
Accessible since:
March 2019
---
Robin Hood
Uusi suomenkielinen käännös John Finnemoren klassikosta tuo kaikkien aikojen seikkailukirjan taas lukijoitten ulottuville.

Jo kahdeksansataa vuotta ovat Robin Hoodia ylistävät laulut ja kertomukset kulkeneet maasta toiseen. Legenda elää yhä uusissa tarinoissa, elokuvissa ja tv-sarjoissa. Englantilainen tarusankari ja hänen uljaat metsäsissinsä, Pikku John, Puna- Will, Much Myllärinpoika ja munkki Tuck, tunnetaan kaikkialla maailmassa.

Tarun mukaan Robin Hood oli Sherwoodin metsissä elävä lainsuojaton, joka puolusti kansaa sortajia vastaan. Taitava jousimies varasti rikkailta ja antoi köyhille.

Tunnetuin teos tästä jalomielisestä ryöväripäälliköstä lienee tämä John Finnemoren The story of Robin Hood and his Merry Men. Sen ensimmäinen suomenkielinen painos ilmestyi jo vuonna 1926.
---